Powerless Miner
Welcome to Powerless Miner
Become a miner and collect all of the gold, but it isn't that simple because You're running out of Power.
Controls:
Walk - WASD or Arrow Keys
Hit - Left Mouse Button (LMB) or Left Control
Pause - Escape
Controls can be changed in Windows version.
Gameplay:
I highly recommend reading all of this. It will significantly help to play the game.
In order to complete a level you must collect all of the gold. To acquire gold you must first hit a stone with gold in it and then step on the dropped gold nuggets. Each of your action will take away one battery. When you run out of batteries the level will turn dark. The game will still continue, but you will have to trust your memory. You can get batteries from collecting (walking on) them off the ground (1, 3 or 5 batteries). The screen will return to normal if you have at least one battery.
There are a lot of ways to complete the levels.
Walkthrough: Imgur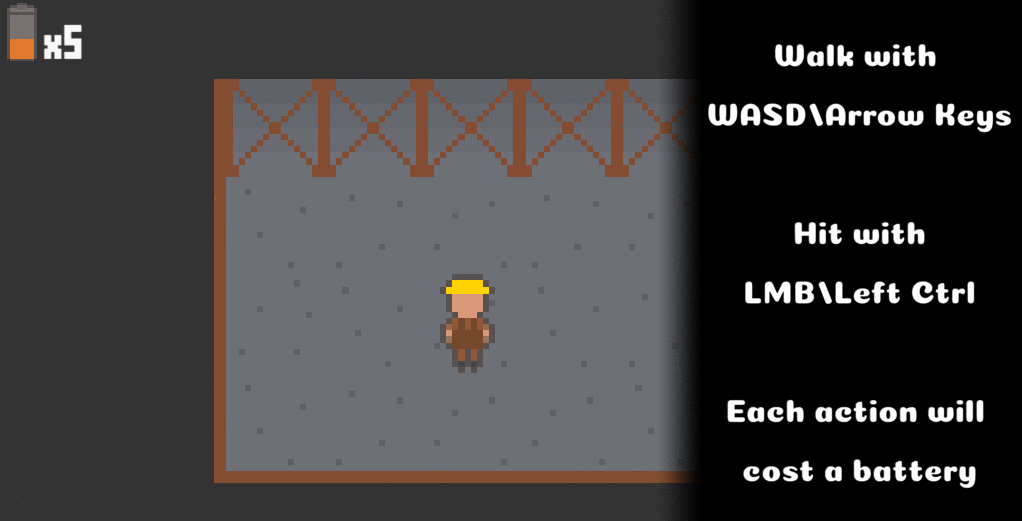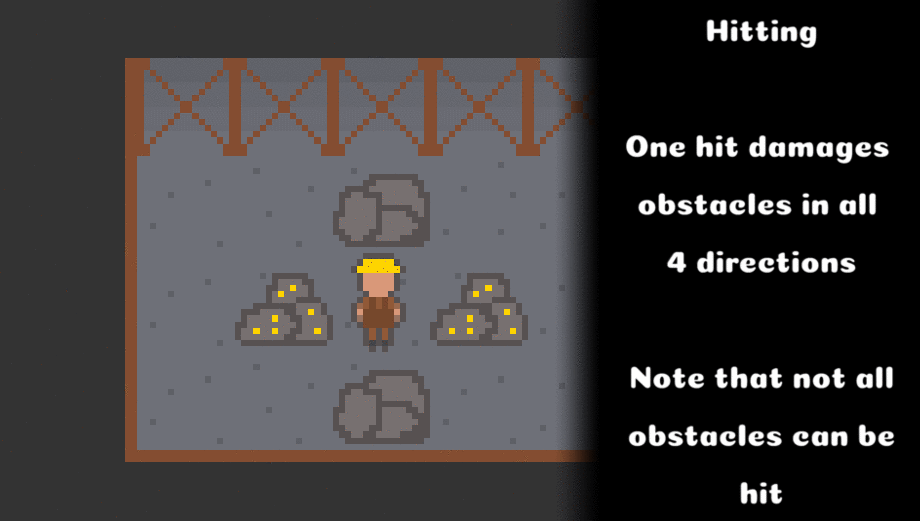 Since this is a Ludum Dare 39 (Compo) submission you can find the source here: Github
I would be glad if you rated this game in the Ludum Dare website
The theme was "Running out of Power"
Download
Download
Powerless Miner 1.0 Windows.zip
11 MB